Tyrrell Publicity & Promotions doesn't just create a public relations campaign for you, we create long lasting partnerships that continue to connect and drive results-driven content. Why, some of our key clients have been with us for more than a decade!
We work side by side with you shaping your vision into reality and celebrating your successes. 
But enough from us – see what our clients have to say…
Leanne and Giorgia have been fantastic to work with over the past 2 years helping us raise the profile of the Bendigo region.
In particular, they have played a key role in generating significant publicity with media hosting by showcasing tourism experiences created within the UNESCO City and Region of Gastronomy and around the Elvis: Direct from Graceland exhibition at Bendigo Art Gallery.
They bring great passion and professionalism with their work and are well connected with the media industry.
The PWSA Vic is a small not for profit organisation that employed the services of Tyrrell PR in early 2020. We initially sat down with Leanne and her team to discussed our goals for our May fundraising and awareness campaign and our concerns regarding the uncertainty surrounding publicity due to COVID. Leanne and her team were absolutely fantastic and from the outset we could see how exceptionally skilled they were in their field.
Leanne has phenomenal networking skills and was able to secure various interviews with leading Melbourne media outlets such as 3AW, the Herald Sun and the AFL. The PWSA Vic and it's community were extremely impressed with the level of attention our fundraising and awareness campaign received and we would recommend Tyrrell PR to anyone wanting to bring attention to their business, procure new customers or re-engage existing clientele.
We can not thank Leanne and team enough for their support, understanding and most importantly the awareness that was raised in 2020 for our Prader-Willi Syndrome community.
Most importantly, Leanne brings with her – top level media contacts- her media contacts are second to none!
I have known Leanne Tyrrell for more than 20 years and have worked with her on several key campaigns for my Security Business and most recently – a campaign to launch CGR Sportwear Facemasks throughout the Covid crisis.
 Leanne brings with her a passion and determination to working with her key clients to achieve results in both traditional and digital media. We achieved amazing results in key major Melbourne media outlets- such as 3AW Melbourne's top-rating radio network, the AFL record and a major feature story on the official Carlton Football Club website – all key media targets for our product that ultimately drove sales and awareness as we launched our new product range
Most importantly, Leanne brings with her – top level media contacts- her media contacts are second to none!
Tyrrell Publicity & Promotions has been a great asset to our business, nothing is too much for Leanne and her team and every effort was made to ensure success from every angle.
The amount of free publicity for our product was amazing – from getting a full page spread on Saturday Hearld Sun to being on Landline and national ABC news, just to name a few.
Leanne will certainly push your Business to new levels – there's only one way with Tyrrell Publicity & Promotions – and its UP!!
Having previously used Tyrrell Publicity & Promotions, I engaged them once again this time to represent AQWA – The Aquarium of Western Australia. Our goal was to increase brand awareness across the country through opportunities with television, news, print and partnerships. Tyrrell Publicity & Promotions delivers and continues to exceed all expectations with win after win for AQWA. I would highly recommend Tyrrell Publicity & Promotions to anyone looking for a company that honours every promise and more!
An ever capable and passionate team that are always at the ready to assist. Great results always achieved and an absolute pleasure to deal with. We take great pride in aligning ourselves with a great reputable company. Thanks for all your hard work Leanne and the team!
I have known Leanne Tyrrell for around 20 years when Leanne's first job involved me promoting one of her clients.  Over the years we have connected through various networks from Charities to Corporates. Over three years ago now Tyrrell PR was engaged by Melbourne Day Committee to assist with the Marketing and PR.  The level of energy and professionalism Leanne brings to the table has seen Melbourne Day taken to a new level.   
It has been a great pleasure to work with Leanne and her team.
I'm delighted to be able to say that I have known Leanne for more 25 years now through her various executive careers at Ansett Australia, Hilton on the Park and now with her own Public Relations consultancy – Tyrrell Publicity & Promotions. I have had the pleasure of Leanne sitting on a Board that I chair being the Victoria Police Blue Ribbon Day Council, and working closely with her on the AM Club Committee along with many tourism related promotions that she absolutely thrives on.
I call her "the terrier" because she gets in, gets the job done and delivers what the client wants as an outcome.
The good thing is that her company is big enough to look after most client needs but small enough to be personal. In the majority of clients publicity and promotional requirements you will be speaking with Leanne as your point of contact – she is good at what she does!
My company, Tourism and Business Australia, has been working with Tyrrell Publicity & Promotions for the past ten months. During that time I have been amazed at the amount of media and PR opportunities Leanne and her team have been able to produce for us. This was most evident recently when we were able to secure an eight page feature story on our clients in the Tiger Tales in-flight magazine for October and November. This certainly would not have happened without the guidance and expertise of Leanne and her team.
I have, over the past seven to eight years, had several dealings with Tyrrell Publicity & Promotions through my various regional tourism roles, and when it was time to launch our new business earlier this year, I had no hesitation in contacting Tyrrell Publicity & Promotions to help me develop a plan to do so.
Leanne was able to secure a major radio launch campaign for us which we found to be extremely successful and has since arranged an array of targeted PR opportunities that our clients have been extremely impressed with.
We met Tyrrell PR through the excellent work they've delivered for St Kilda Tourism Association over the last two years, and couldn't wait to work with them to help promote the iconic Fitzroy Street precinct within St Kilda.
The results they have achieved in raising awareness and media mentions of Fitzroy Street have been absolutely fantastic, and have helped position the precinct as the gateway to St Kilda, Melbourne. With over 100 mentions alone for Pride March Victoria, an event we proudly host, and literally millions of readers who have seen the media they have garnered for the street, we are happy to say that our ROI has been off the charts.
We recommend them highly for the results they have achieved, the strength of their media connections, and the friendly, calm, professional approach they take to helping promote our area to a wide range of visitors and media.
Michelle Nicol
Marketing Consultant
Fitzroy Street Business Association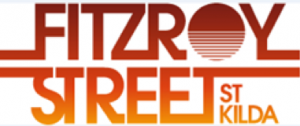 Rochford engaged the services of Tyrrell Publicity & Promotions in 2011 with the idea of a one term agreement. Now it is 2017 and we are still working together.
Leanne Tyrrell has been consistent with building relationships between Rochford and media outlets throughout Victoria and intrastate – continuing media visits and profiling in newspaper & magazines have also been plenty.  There has been partnerships and sponsorships developed which are ongoing today. Early 2013, Rochford also engaged Tyrrell Publicity to manage our social media during the first year, since then there has been a significance change to the way we deliver message to our followers. 
Leanne is professional and efficiently has her eye on the ball at all times. We look forward to continuing the partnership.
Level 2, 10-16 Queen Street Melbourne VIC 3000
9:00 AM – 5.00 PM
Monday – Friday