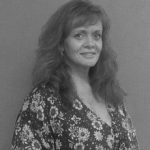 Leanne Tyrrell
Managing Director
Leanne established Tyrrell Publicity & Promotions in 2001, bringing with her more than 20 years of Public Relations and Marketing Communications experience.
She began her career as the National Public Relations Officer at Ansett Australia in 1987; the first female to ever work in the airline's PR and Corporate Affairs Department. 
After six years working on the airline's launch into the international aviation market, she took on senior PR Managerial roles at both the Hilton on the Park Melbourne, alongside The Windsor Hotel. Leanne also completed a stint in radio promotions for Austereo Network.
It was through these positions that Leanne has built up an excellent relationship with the national Australian media including travel, food and hospitality writers, news reporters, columnists, state and national tourism bodies.
Leanne is  actively involved in various tourism industry boards and bodies, including the Australian Society of Travel Writers and is an executive board member of the Victorian Tourism Sales & Marketing Network.
Leanne was appointed as an ambassador of the Carlton Football Club in 2004, and is on the Women of Carlton Board.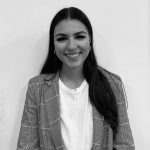 Giorgia Di Battista
Public Relations manager
Whilst completing her final year of Bachelor of Professional Communications (Public Relations) at RMIT, Giorgia joined the Tyrrell Publicity and Promotions team as PR Coordinator.
Through her time at university, Giorgia has learnt a vast range of public relations tools and strategies that she has implemented during her time at Tyrrell Publicity and Promotions. From crisis management to social media engagement strategies, Giorgia loves to apply her tertiary learnings and in turn grow and develop as a PR professional. 
Giorgia enjoys all things lifestyle and entertainment – especially celebrity popular culture. From this, Giorgia has great knowledge in social media trends and influencer marketing.
Giorgia is excited to bring all this and more to the Tyrrell PR team!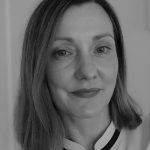 Claire McIlroy
Public Relations Consultant
Claire joined Tyrrell Publicity & Promotions as a PR professional with over twenty years experience in the industry. 
For over a decade, Claire has successfully managed her own PR consultancy, executing multi-million dollar campaigns for global and local clients in food & wine, health & wellness, FMCG, hospitality and travel. 
Claire is excited to bring her extensive international experience in public relations to Tyrrell Publicity & Promotions.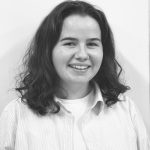 Chloe Hannan
Content Coordinator
Chloe joined Tyrrell Publicity & Promotions after completing a Bachelor of Media and Communication (Honours) degree at RMIT University.
During her university years Chloe has developed an interest in academic research, particularly surrounding issues within the media and communications industry. She is currently working toward her Masters in Creative Writing, Publishing and Editing at the University of Melbourne, where she will strengthen her communication, project management and critical thinking skills. 
Chloe brings a keen and creative eye and experience in writing, research and editing to Tyrrell Publicity & Promotions.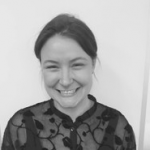 Kat Izzard
Events Coordinator
With a Bachelors Degree in Media and a Diploma of Marketing, Kat has spent her 15-year career managing major campaigns, activations and events in both the commercial and non-for-profit sectors.
Kat has managed and deployed just about everything, from large scale educational conferences, international speaker engagements, radio broadcasts and promotions, charity fun runs and gala dinners.
Kat is a valued member of the Tyrrell team and highly experienced in sourcing and securing sponsorship and partnership opportunities to help support and complement any event, managing their roll out and execution.
Helen Rooke is Tyrrell Publicity & Promotions copywriter.
Bringing with her more than 20 years of experience working in some Australia's major advertising agencies in Melbourne and Sydney such as Y&R, Grey and Clemenger.
Helen has worked on the strategic marketing for major clients such as TAC, Herald Sun, Avis, Vic Health, Myer, Home Hardware, Optus and the Sydney 2000 Olympics for Channel 7.
She then held senior roles as Marketing Manager at Zoos Victoria, Boost Juice and Porter Davis Homes. Helen has considerable experience at communications management and has written numerous content pieces for websites, eDM's, social media, radio and TV, as well as award submissions.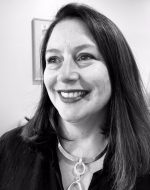 Loretta Wylde
Media strategist
Loretta is a communications specialist with a unique combination of experience and skills. 
Her success can be attributed to her ability to support strategic direction with an inherent customer focus, business acumen and a strong understanding of the operational demands on a marketing team.  She has worked across a variety of verticals including micro, SME, corporate, NFP, volunteer, higher education and government entities; providing specialist media, marketing and communications services such as stakeholder engagement, event management, marketing, copywriting, content development, media liaison and direct sales. Loretta is tertiary qualified in Science and Arts – graduating as a Japanese speaking Marine Biologist later specialising in Marketing and Public Relations.
Level 2, 10-16 Queen Street Melbourne VIC 3000
9:00 AM – 5.00 PM
Monday – Friday