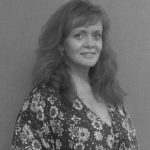 Leanne Tyrrell
Managing Director
Leanne established Tyrrell Publicity & Promotions in 2001, bringing with her more than 20 years of Public Relations and Marketing Communications experience.
She began her career as the National Public Relations Officer at Ansett Australia in 1987; the first female to ever work in the airline's PR and Corporate Affairs Department. 
After six years working on the airline's launch into the international aviation market, she took on senior PR Managerial roles at both the Hilton on the Park Melbourne, alongside The Windsor Hotel. Leanne also completed a stint in radio promotions for Austereo Network.
It was through these positions that Leanne has built up an excellent relationship with the national Australian media including travel, food and hospitality writers, news reporters, columnists, state and national tourism bodies.
Leanne is  actively involved in various tourism industry boards and bodies, including the Australian Society of Travel Writers and is an executive board member of the Victorian Tourism Sales & Marketing Network.
Leanne was appointed as an ambassador of the Carlton Football Club in 2004, and is on the Women of Carlton Board.
Bronte Mather
Public Relations Co-Ordinator
Bronte is an integral member of Tyrrell Publicity & Promotions as our Public Relations Co-ordinator.
Holding a Bachelor's Degree in Communications (Public Relations) from RMIT University, Bronte has a strong work ethic and excellent communication skills.
Bronte is passionate about public relations with experience in curating media kits, implementing creative strategies and pitches. She has strong interest in hospitality, tourism and lifestyle PR – always thinking outside the box and monitoring the current trends in the media!
Having traveled the world Bronte has developed the confidence to approach any situation with ease and is ready to kick start her career in PR as the newest member of Team Tyrrell!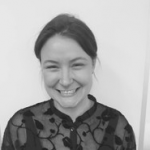 Kat Izzard
Events Co-ordinator
With a Bachelors Degree in Media and a Diploma of Marketing, Kat has spent her 15-year career managing major campaigns, activations and events in both the commercial and non-for-profit sectors.
Kat has managed and deployed just about everything, from large scale educational conferences, international speaker engagements, radio broadcasts and promotions, charity fun runs and gala dinners.
Kat is a valued member of the Tyrrell team and highly experienced in sourcing and securing sponsorship and partnership opportunities to help support and complement any event, managing their roll out and execution.
Level 2, 10-16 Queen Street Melbourne VIC 3000
9:00 AM – 5.00 PM
Monday – Friday